ChouyAdmin
Administrateur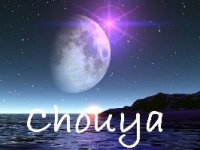 Hors ligne



Inscrit le: 16 Juil 2008
Messages: 354


Localisation: les pieds sur terre ! les yeux devant le pc !

Date de naissance: 26/06/1985


Point(s): 385
Moyenne de points: 1,09
Posté le: Sam 31 Jan - 16:20 (2009)

Sujet du message: English Biography

---

ENGLISH VERSION :





Released in 2004, "Kount Enhaouès", Cheb Najim's first album, had opened beautifully the way to the international "raï"(oriental music) scene to the 20 years old singer.




 




Najim was raised in a multicultural environment: an Algerian father, a French mother and a childhood in Algeria where he lived with his grand-parents. Music was an important part of his education: sang in family parties, in cabarets (Oran & Alger), was head of choir at school at only 6 & created his own band at 12!




 




At 18, his career took a different turn: Najim left Algeria to reunite with his mother in France & met, in 2000, Salah Rahoui, Producer and major composer for Khaled, Zahounia, Cheb Sahraoui, Cheb Akil, Gypsy King…




In 2004, his first album "Kount Enhaouès" (I was searching) is released and a very encouraging success follows, giving Najim the opportunity to perform in prestigious venues, get invited by major radios… Najim also starts using his "voice" as a political tool, asking for the liberation of hostages, journalists (Florence Aubenas, Hussein Hannoun) and bringing people's attention to touching causes (earthquake in Morocco & Algeria, poverty…).




 




2007, 3 years later, Najim & Salah Rahoui have taken the necessary time to prepare a beautiful new album, more worked & achieved than the previous: "Saba" (Virgin Music/ EMI) was produced by Salah and explores a total new field with the participation of confirmed artists such as Alibi Montana, Larcen, raï queen Cheikha Rimitti (on "N'rouhou N'Zourou).




Najim become the new value of the ai pop and the hope new generation and same best musiciens joint him playing in his band, Najim has juste 24 year old.


________________________________________


On peut tout avoir dans la vie à la condition d'etre pret à tout sacrifier ...